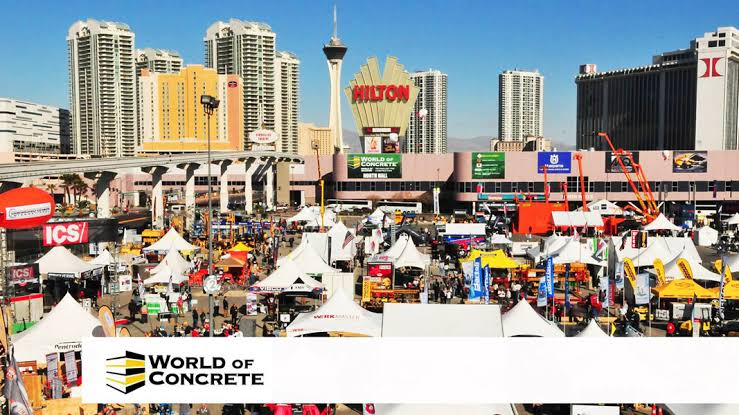 We are coming for World of Concrete 2020. Please join us at this show on 4-7 February 2020 in Las Vegas, Nevada and see our solutions at Booth 477. We can't wait to see you there.
Booth N466
4-7 February 2020
Las Vegas, Nevada
About World of Concrete 2020
The World of Concrete is an annual trade show for the commercial construction industry. It is held each year either in the months of January or February for four days in Las Vegas, Nevada. This event is a show where products, resources, and information related to concrete construction are shared and displayed. More than 1,800 companies and suppliers from all over the world come together in the 900,000-square-foot (84,000 m2) Las Vegas Convention Center to show, demonstrate, do business, and answer questions about what they are showing.
Besides the vendors, there are demonstrations and seminars. The demonstrations are actual worksite conditions where attendees can see the product that they are interested in input to the test. Seminars are held throughout the event. There are 90-minute or three-hour sessions to choose from. Some of the seminars are also certification programs where attendees can be certified in different targeted fields. Some examples of seminar topics include concrete production, concrete technology, and leadership & management.
Habitual attendees include commercial contractors, concrete contractors, ready-mix producers, rental center managers, and concrete pumpers.
2020 WOC EXHIBIT HALL HOURS
Tuesday, Feb. 4 – Thursday, Feb. 6 — 9:30 a.m. – 5:00 p.m.
Friday, Feb. 7 – 9:00 a.m. – 12:00 p.m.
---
For free entry, please fill the form below.